If you own a business in Pattaya, there is one service that you can't do without and that is an accountant. Your accountant will calculate your Withholding Tax, VAT and monthly transactions to ensure that you comply with Thai law. Also, they will complete you financially statement and submit it for auditing along with establishing how much tax you should pay. Your accountant should be someone that you can trust and work in tandem. Here are six accountants in Pattaya.
BSS Accounting and Tax Consulting
BSS Accounting and Tax Consulting are located on Sukhumvit Road, close to the junction with Soi Chaiyapruek. They are well established and reputable accounting firm that will provide superb assistance to SMEs along with larger companies. The accounting team are friendly, knowledgeable and speak good English. All submissions are completed on time with the minimum of fuss, meaning that you can concentrate on running your business. The tax advice is also beneficial and will give you that extra peace of mind.
If you are looking to relocate your business in Central Pattaya, this building will be an ideal choice

CAT Accounting and Tax
CAT Accounting and Tax is focused solely on accounting and tax matters and are fully qualified accountants specialising in SMEs. The office is located on Thepprasit Road with another office in Bowin. The level of English spoken is very good, so you will have no problem communicating with the accounting team.
Global Solidor
Global Solidor offers a comprehensive range of business services in Pattaya and are based on Naklua Road. They have a team of fully licensed accountants and tax consultants. They can prepare monthly tax reports along with making the financial statements and audits to ensure that you meet all the necessary legal requirements. High levels of English, German, and obviously Thai are spoken, so they are easy to work with.
ABC Group of Companies
The ABC Group of Companies is located on the Pratamnak Hill and again offer a complete range of business functions. They can assist you with all your business needs. ABC Group is a German-run organisation, but high levels of English are spoken. They have been established in 2000 and have gained an excellent reputation and now have a robust Russian customer base, something which is not common with the other accountants on the list.
Rented UNTIL October 31, 2023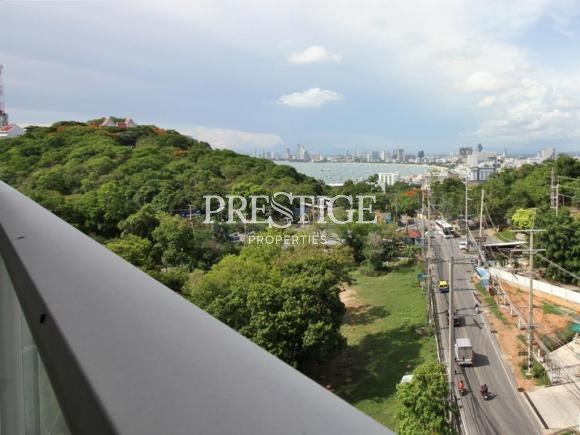 Beautiful 1 bedroom unit with amazing view for sale at The Vision
Accounting House Co., Ltd
Accounting House are located at the Sukhumvit end of Soi Siam Country Club and offer a complete accounting and auditing service for their clients. They will set up your accounting system as well as making monthly submissions to the Revenue Department on your behalf. A reasonable amount of English is spoken, which makes them straightforward to deal with.
Thai Business Help
Thai Business Help is located on Soi Khao Noi in East Pattaya and offers a selection of business services focusing mainly on arranging Thai visas as well as setting up businesses in Thailand. As part of their service, they also provide a full accounting package which is very reasonably priced. They have gained an excellent reputation over the years, servicing clients not only in East Pattaya but across the whole city.