Pattaya has so much to offer that sometimes it can become a little overwhelming and you need to take some time out to relax and recharge. Of course, Thailand has many things to see and do far beyond Pattaya, and if you are only in the Kingdom for a few weeks, then you will probably want to try and see as much as you can. Below, we have selected just six of the tour companies that are available in Pattaya to take you around locally or further afield.
1. SPL Thai Tours & Transport
SPL Thai Tours and Transport are located on Pattaya 3rd Road, close to the junction with Pattaya Klang. They are accommodating with organising trips and tours all around Thailand and have plenty of suggestions to make your trip even more enjoyable. It is possible to book independent travel as well as organised group trips so there will be something to suit your needs. SPL is clearly very knowledgeable, and their prices are reasonable.
2. Malee Travel
Malee Travel can be found on Pattaya 2nd Road, opposite Mike Shopping Mall. They offer an extensive range of tours including golf trips, tours around to Thailand to places such as Ayutthaya, Chiang Mai and Kanchanaburi. Like with SPL, you can travel as part of a group or independently, and they are more than happy to help with flights, and car rental should you so require. They speak excellent English with their trips represent excellent value for money.
3. Pegas Touristik
Pegas Touristik's offices are located between Soi Yume and Pattaya 3rd Road and are a specialist tour operate organising coach tours around Thailand. Pegas aim predominantly at the Russian market as well as trips from hotels, but anyone can book. You will get to see various sites of interest on all of their tours, but it is worth remembering that any information that the guides deliver is likely to be in Russian.
No need to travel to have a condo really on the beach! Here is a unique opportunity on Bangsaray beach
4. GM Tour & Travel
GM Tour and Travel are located on Soi 3, Pattaya Beach Road and are a private travel agent organising tours and flights around Thailand, other countries in the region and indeed, the rest of the world. They can help you arrange flights and hotels as well as travel insurance and, of course, have vast experience within the travel industry.
Featured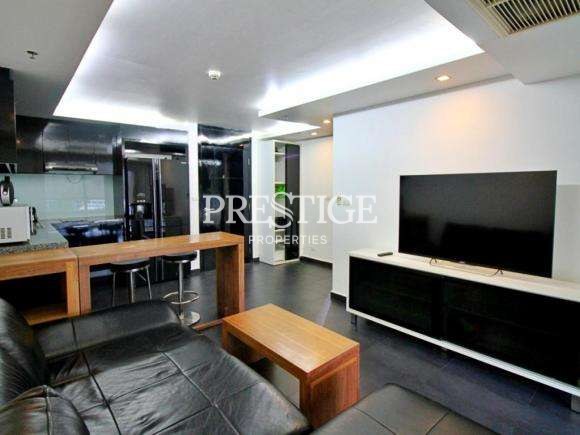 To the contrary, find here a perfect modern condo in the centre of Pattaya
5. Massic Travel
Massic Travel is situated on Pattaya 3rd Road, opposite the Royal Palace Hotel and is a well-established and reputable tour company. Like many of the others on our list, they can organise tours around Thailand to the usual tourist destinations or perhaps something a bit more off the beaten track. They also assist with booking flights and travel to other countries. Massic Travel's team are very helpful and friendly.
6. Sun Leisure World
Sometimes referred to as Pattaya Sightseeing Tours, Sun Leisure World can be found in the Encore Seaside Residency on Soi 3, Pattaya Beach Road. While they can offer tours all around Thailand, they really specialise in arranging trips to many of Pattaya's attractions such as Nong Nooch Tropical Gardens, the local islands and the various water parks in the area.