Most Thai food is made fresh in front of you, so you know exactly what it contains. Thai food is typically quite healthy in its natural form, before excessive and unnecessary sugar, MSG and salt are added. If salt and sugar are included in moderation for taste, the following everyday Thai dishes are great for helping you get back in shape of some festive excesses.
Thai Fruit
Thanks to its year-round climate, it is relatively easy to get fresh fruit in Thailand. Of course, the fruit is a healthy option and far better than chocolate or chips for a snack. You can try some of the more unusual tropical fruits available such as rose apples, Jack fruit or durian. The fruit is inexpensive and can be purchased from street vendors, many of whom you can find around Rompho Market in Jomtien.
Somtam
Somtam is made almost entirely from fruit and vegetables such as papaya, tomato, chilli, garlic and lime. It is seasoned with fish sauce and sometimes sugar (although you can exclude this). It is one of the main staples of the Thai diet and can occasionally include dried shrimps, crab and peanuts. You will find street vendors all around Pattaya selling this dish, particularly where new developments are being built such as in the Pratamnak area.
Spacious large 1 bedroom condo for sale close to Rompho Market in Jomtien
Tom Yung Goong
There are a few different versions of this soup that tend to be associated with different regions, and some are healthy than others. It is essentially a hot and sour soup made with prawns and vegetables and seasoned with galangal, lemongrass, lime, and fish sauce. Some local versions include coconut milk and sugar. It can also be made with chicken, but prawns are low-fat and high protein so the healthier of the options. Almost all restaurants serve this dish, but it can also be found being sold at stalls close to the seafood market in Naklua.
Kaeng Liang
Kaeng Liang is a Thai vegetable soup including whatever is leftover! Normally, sweetcorn, pumpkin and mushrooms although quite literally anything can be included. It can be cooked in water or chicken stock and seasoned with fish or soy sauce. Often the dish is an accompaniment to other things and is very healthy so long as the sauces are used in moderation due to their sodium levels.
Featured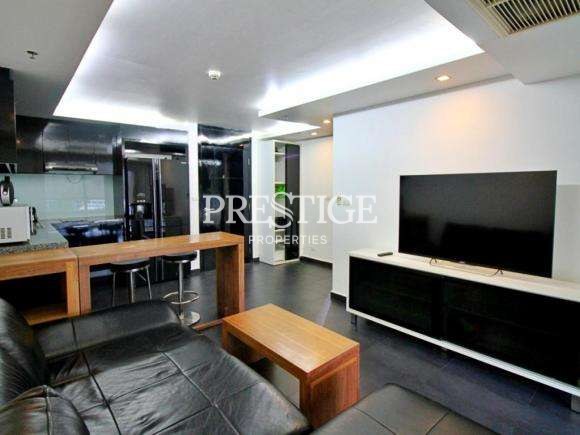 You will be close to a fantastic choice of restaurants if you buy this superb condo in the city centre
Pad Pak
Pad Pak is fried vegetables and includes cabbage, broccoli and cauliflower amongst other things typically. It is generally seasoned with oyster sauce and/or fish sauce to your taste. Unfortunately, some restaurants do include sugar and MSG, but you can be asked for them to be left out as it is usually cooked in front of you while you wait.
Pad Pak Bung Fai Daeng
It is called Morning Glory in English and is made from water spinach. Sadly, some nutrients are lost during cooking, and the fish and oyster sauce have high sodium levels, so it is sensible only to use these in moderation. The garlic and chilli are also healthy, and the dish has very little in terms of calories, making it a healthy and tasty option.
Khao Man Gai
Effectively this is chicken and rice with very little else so has plenty of carbohydrates and protein. As only a limited number of ingredients are used, it is a cheap option too. You will generally get a spicy sauce which you can dip it in and add some flavour.
Gai Ped Med Mamuang
Gai ped med mamuang is fried chicken and cashew nuts and although fried is a healthy option. The cashew nuts have healthy fats while the chicken is high in protein. Onions and baby sweetcorn are usually included in the dish, and it is served with rice, so you get carbohydrates as well.