It has been a point of conjecture for the last couple of years since King Bhumibol passed away whether the gambling laws in Thailand would be relaxed. Whilst there have been long-held beliefs and rumours, the laws are yet to be changed although this doesn't stop the rumours flying around, rumours that are said to come from those 'in the know'. So, if the laws were relaxed, it seems fairly widely acknowledge that Pattaya would be one of the places where they would spring, but what impact would it have?
Do the casinos already exist?
Rumours have been rife for years that there is already a casino in place at The Ambassador Hotel in Na Jomtien, it is just waiting to open its doors. If this were to open, would it be too far out of the city to attract visitors, would it become a resort in its own right? We don't know until it happens but one thing is for sure, if it did open, others would quickly follow suit. In reality, the major players both in Las Vegas and Macau are all likely to want a slice of the action so it could quickly become big business.
Pattaya is party city
Pattaya is already a resort that has a reputation as being something of party town – not unlike Las Vegas in many ways. Pattaya is constantly changing, adapting, and evolving to give visitors exactly what they want to enjoy their stay in the city. This trait will play an important role in reducing any negative impact that there may be. If the casinos were to be strategically placed and carefully managed would they really have too much of an impact on the current nightlife? After all, bars and restaurants are hardly direct competition for a casino.
Like in Las Vegas, bars, agogos, restaurants and casinos go hand in hand and complement each other. The chances are that bar and restaurant owners would welcome the larger casinos with open arms as they would appreciate that with them, they will bring swathes of new visitors, ones who perhaps wouldn't have come had it not been for the casinos. It would appear that the influx of casinos would mean an influx of new visitors – something that can only be good for the city overall. Every business down to the small souvenir shops will reap the rewards and that has to be good.
15 minute walk to Walking Street, very comfortable 1 bedroom for sale at Edge Central Pattaya
High and Low Season
The arrival of casinos in the city would also likely spell an end to the traditional high and low season. Casinos don't suffer from high and low seasons, they are indoor venues where in most cases you are unaware of the time let alone the outside weather conditions. This would be a massive boost for the local economy, not least the hotels and real estate industry with the positive impact on bars and restaurants not even needing to be mentioned.
Land and real estate prices
Naturally, if the casinos and their paying visitors do move into the city, land prices will rise and many would argue that they would rocket. Land is in finite supply and as a result, increased demand will lead to increased prices – it is basic economics. The knock on effect means that condos will increase in value, and that isn't just the new projects. Everyone will want to come to Pattaya so existing accommodation is likely to rise significantly in value almost overnight.
Of course, many of the casinos will be accompanied by large hotels. This may put pressure on existing hotels to improve their quality in order to compete. This can only be good for consumers and, in the long-term, good for the hoteliers as they will have a more marketable product that can be showcased around the world.
Real Estate Trends
We have already mentioned that property prices will rise almost immediately but it is the top-end of the market that has suffered least over the last few years. High quality, more expensive properties are still and always will be, highly sort after. In terms of rentals, we have already seen a shift towards more short term contracts from the long-term 6 or 12 month agreements. As a result, the local developers are building projects to cater this market and are attracting investors by offering healthy returns. The chances are, this is something that will continue and flourish.
Are there any negatives?
Of course, there will always be those who are dead set against casinos from a moral perspective. This is a point of view that we don't wish to discuss so the only negative impact could be potentially on the city's already overstretched infrastructure. Simply getting to central Pattaya, let alone getting around the city can be difficult in the high season. The transportation network would certainly need improving, the roads and potentially some form of mass transit system to cope with the massive increase in visitors would need to be introduced.
Infrastructure
As we mentioned last month's blog, the infrastructure in Pattaya has improved dramatically in recent years and City Hall has taken significant measures to address several issues. As touched upon above, the transportation network would be the main issue that needs addressing. After that, the number of hotel rooms that are available would also need to be considered. Are there enough, are they of a high enough quality, do they meet guests' expectations? These are all questions that need to be properly addressed.
Conclusion
It seems impossible to argue that casinos coming to Pattaya isn't a good thing. The impact that they would have on the local and the national economy is huge. Gambling, although illegal apart from the government-run lottery, is rife in Thailand and many visitors will gamble in one form or another in their home countries. Pattaya has and always will cater for everyone, families are unlikely to be pushed away or put off, most expats don't live in downtown Pattaya anyway and tourists who are already coming to the city will have more to do. All in all, it is a win-win scenario.
Rented UNTIL April 01, 2024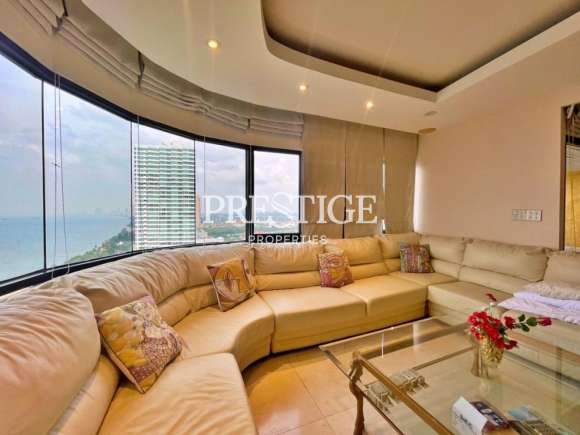 Next to Ambassador, beautiful 2 bedroom condo for rent in Ocean Marina