The property market in Pattaya has changed quite significantly in recent years which has resulted in some of the major property developers moving into the hotel market. Some of the major hotel chains have also moved into the condo market by building high-end condotels that are essentially condos with hotel facilities. Rooms can also be legally rented short-term due to the fact that they have hotel licences.
Amari Residences Pattaya
The Amari Residences is a well-situated condo that can be found in the Pratamnak area of the city. The property boasts views across Pattaya Bay and of Koh Larn and is an upmarket condo with, not surprisingly, superb facilities. This is one of the best condos in the area and the fact that they have hotel facilities is an added bonus. The amount of disruption caused by tourists is minimal and indeed will not impact long-term residents.
5 star 1 bedroom condo for sale on the 27th floor with amazing sea views
Movenpick
The Movenpick Siam Hotel is an upmarket high-rise condotel that can be found in the Na Jomtien area to the south of Pattaya. This property has direct beachfront access with upmarket condos and villas for sale. The villas also have their own private pools which can be extremely attractive. The hotel facilities make this a great property for families and needless to say, these facilities are of the highest order. This is a superb location for people who like to be in quieter areas.
Centara Avenue Residence
The Centara Avenue Residence is a superb property that is located right in the heart of the city, on Soi 15, Soi Buakhao. This is perfect for those who like to be relatively close to the city's bustling nightlife or don't have their own transport. The units are all very well designed and furnished that help to make this the perfect home from home. As is pretty much standard for condotels, the communal facilities are excellent. As this is in the centre of town, it is slightly noisier than some other properties in the area.
Veranda Residence
The Veranda Residence is at the very southern end of Jomtien Beach, almost in Na Jomtien. The Veranda Residence is the condo element of this property whilst the Veranda Resort is the hotel with resort-like facilities. The units that are available for sale range from one bedroom to three-bedroom units with a Penthouse also available. Needless to say, the facilities are excellent and its beachfront location adds to its appeal for both residents and those visiting on holiday.
Rented UNTIL December 31, 2023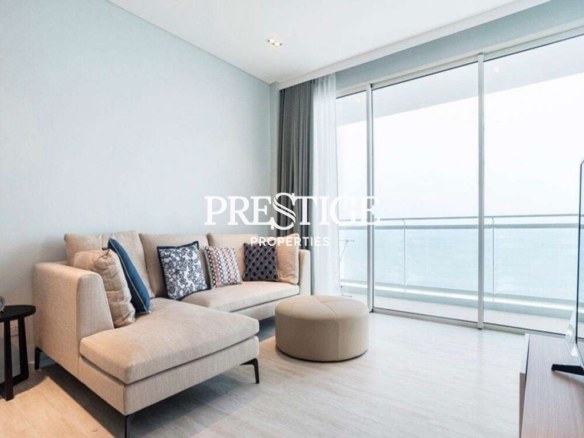 Well appointed 3 bedroom for rent in the popular Veranda Residence, Na-Jomtien.