Living in Pattaya means that you have lots of options when it comes to where to live. We have some superb villages in East Pattaya and some excellent beachfront condos available from the north to the south. The problem is just deciding what is best for you! Naturally, this comes down to personal preference and there are pros and cons with living in a house as opposed to a condo but in this article, we will look at the advantages of living in a condo.
If you are looking to purchase a property, you can buy in your own name
This is one of the most important reasons for many people who are looking to purchase a property in Pattaya. Although there are many ways that you can own a house, some people are more comfortable with purchasing a condo where they actually have the title deeds in their own name. This brings a certain sense of security and peace of mind which, of course, has its own attraction.
Facilities
The communal facilities in upmarket, modern condos are often better than you would find in comparable villages. For instance, the gyms are often better, the pools larger and they often have saunas and Jacuzzis where you can relax. Yes, you can definitely find these in some villages too but your choices are likely to be limited. The facilities are often one of the main selling points for a condo so they will go to every level to ensure that they are of the highest standard.
Rented UNTIL December 31, 2023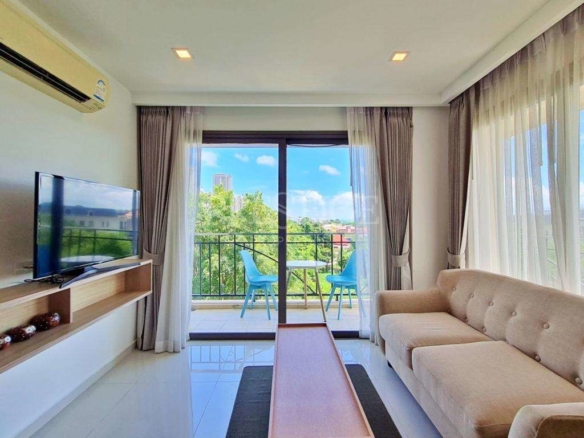 Modern with sea view and good facilities come with this 1 bedroom for rent
Management teams
Again, excellent management teams can definitely be found in many villages but they are more frequently found in condos simply because more people live there. Quality management teams can make all the difference regarding your standard of living. Management teams can provide you with peace of mind and confidence that everything will operate as it should or, they can do quite the opposite!
Security and Maintenance
Security in condos is almost always better than in a village with some houses inevitably being on the perimeter of the village. Whilst security remains high, it is unavoidable that these properties are more vulnerable. In addition, a condo can be "closed" for several months and you can be confident that when you return, it will be in the same condition – except needing a quick clean.
Often centrally based
Here in Pattaya, many condos are located in prime locations, either close to the nightlife in the case of those in Central and South Pattaya or close to the beach. They are nearly always within walking distance of shops, restaurants and bars meaning that there is less need to own your own transport with taxis and Baht Buses readily available for trips further afield. Those visiting on holiday or those a little less firm on their feet often prefer to live centrally just because they feel less isolated which makes condo living the perfect option.
Rented UNTIL March 10, 2024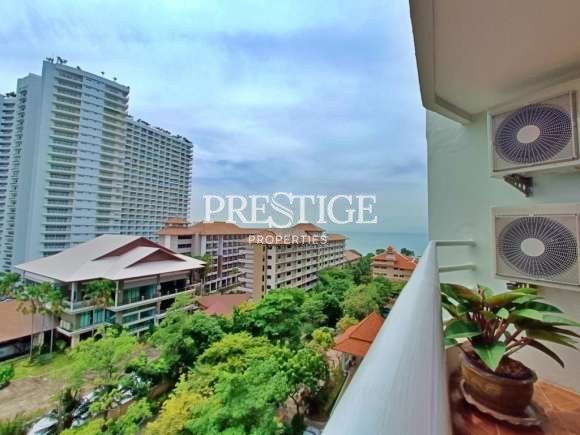 ฿5,000,000
฿20,000/Monthly
Beds:

Studio

Bath:

1

86

sqm
Absolute beachfront condominium in perfect condition for sale in Jomtien
Beachfront living
Pattaya is a beachfront resort with some excellent beaches in Pratamnak, Jomtien, Bang Saray and Wongamat so why not make the most of them? You will have a wide selection of beachfront or near beachfront condos to choose from and you will be able to enjoy unobstructed sea views as well as being able to watch the sunset over Koh Larn. Just imagine sitting in a rooftop swimming pool watching the sun go down!