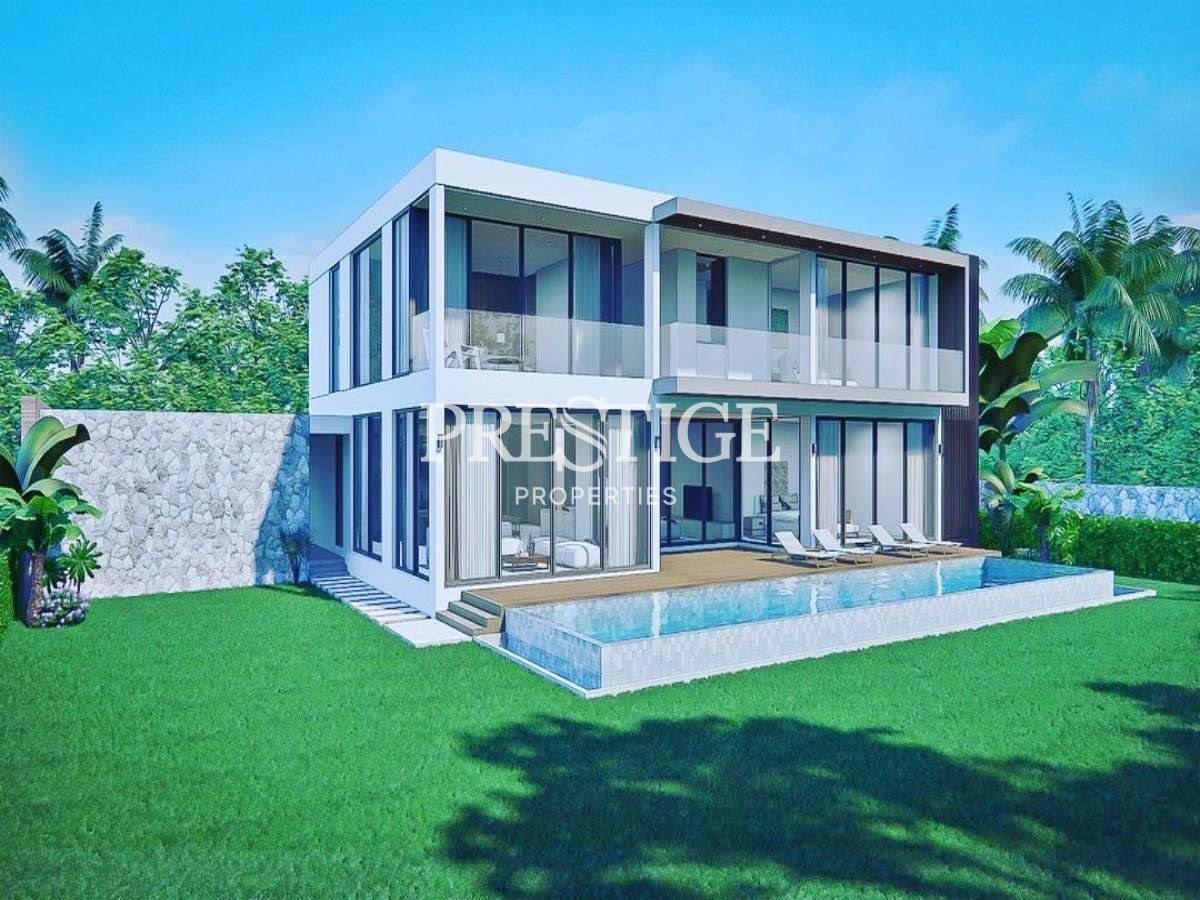 The Plantation Estates consists of single family homes built with an eye towards high-quality construction, tropical lifestyle and modern design.  The villas feature a variety of floorplans and range from 185 square meters to 224 square meters of interior living space.  All floorplans offer an open design with special attention to tropical outdoor living space around large luxurious swimming pools.
Flexibility is the trademark of this developer, so modifications and additions to the basic 3 bedroom/3 bathroom floorplans are easily accommodated.  Assistance with furniture and interior design elements is also available to help give the home your own unique style.
The Plantation Estates is set on a gently sloping hill with easy and fast routes into Pattaya City, down the seaboard to Rayong or due North to the bright lights of Bangkok.  It has the distinct advantage of being a destination that is "on the way" to everywhere.